Product
Contact Us
| | |
| --- | --- |
| | 0086-21-68068409 |
| | 0086-21-68068406, ext 802 |
| | tonya@cnmetaldetector.com |
| | No.2298,Hanghe Road, Pudong District, Shanghai 201318,China |
sales network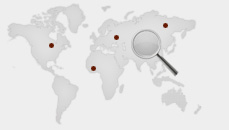 Ground Metal Detectors

New Arrival Discover Deluxe professional high sensitivity deep underground gold metal detectors for gold 
Product Description: 
The DISCOVER Deluxe metal detector has been custom designed to find the smallest gold nuggets, but unlike other specialized gold prospecting prospecting detectors, it can also be used for relic hunting and coin shooting. With its 11.5*15" big coil, the metal detector can gain deeper searching distance.
The DISCOVER Deluxe is the upgraded model of TX-850. It is unique among gold prospecting metal detectors for its combination of high sensitivity to small gold nuggets and its versatile function as an all-purpose treasure detector.
Applications:
Gold Detection, Desert Detection, Military Use, Safety Inspection, Archeology, Treasure Hunting, Beach Detection