Product
Contact Us
| | |
| --- | --- |
| | 0086-21-68068409 |
| | 0086-21-68068406, ext 802 |
| | tonya@cnmetaldetector.com |
| | No.2298,Hanghe Road, Pudong District, Shanghai 201318,China |
sales network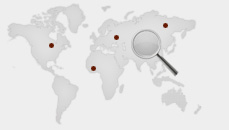 Kids Metal Detector
  MD-1010 hot selling amazon basic cheap LCD MINI kid wholesale beach junior metal detector
Product Description
This metal detector MD-1010  kid wholesale beach junior metal detector can hunt for coins,relics, jewelry, Iron, gold, silver and any metals.This detector comes with high sensitivity and strong ability of discrimination, it is versatile and easy to use in the beach, yard, Grassland.
Application: For ages as young as 6 year old as gift for treasure hunting.
Product Feature:
1. Elimination --Select this function the detetcor will not emit a tone, nor display a Target -ID icon when a metal object passes throgh the search coil .
2. Discrimination --Allowes the user to ignore trash and otherwise undesirable object .
3. Pinpiont --Find the exact location of a buried object .
4. Ground Cancelation --This detector incorporates propietary circuitry to eliminate false signals from many mineralized soil .
Product Specification:
1. Target Identification (T.I.D)
2. Discrimination Setting 
3. Three Tone Audio
4. Proportional Audio
5. Depth Indication 
6. Low Baterry Indication 
7. Overload Warming 
8. Battery: 2 X 1.5 V AA
9. Sensitivity: US 25/50 Cent: 10 cm
10 . Detect depth: 10-50 cm (Depends on the target area you detect)
11. Search coil: Waterproof , interchangeable
12. Search Modes:LCD & Sound Mode
Package Including:
1 X Metal Detector 
1 X English Using Manual
Package:
Unit box size: 50 X 24 X 13 cm/ weight:0.8 kg
Carton size: 65 X 49 X 53 cm/ weight: 9.2kg
10 pcs/carton